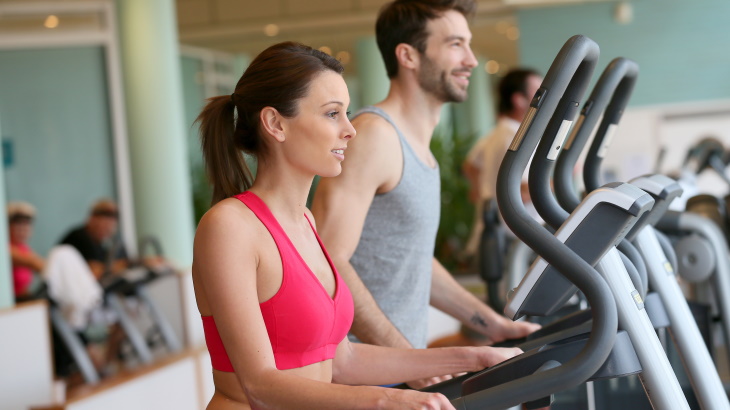 Three Ways to Maintain Positive Habits in the New Year
It's the beginning of a new year, which means that making resolutions is still a trending topic of discussion. Everyone commits to exercising more, eating better, and indulging in unhealthy vices less. However, the cold hard truth is that the majority of new year's resolutions are abandoned by most people in late February. That means a lot of unused gym memberships and the resurgence of bad eating habits.
Here at The Apex at CityPlace in Overland Park, KS, we provide our residents with plenty of options in which they can continually promote healthy habits, no matter what time of year it is. In this entry of our blog, we thought we'd focus on ways you can improve your life that are found right here in our community.
Redefine What "Resolution" Means
First things first, a resolution means that you resolve to change something about you or your behavior. A lot of people decide to do this on January 1st of a new calendar year because of the "new year, new me" mentality, but realistically, you can implement resolutions on any date that you want. There's no reason you can't decide to start eating healthier on March 15th or start working out on June 28th. Dates are rather arbitrary, which is why we've always liked the saying "There's no better time than now."
If you're truly serious about improving yourself – don't wait. Approach your new you with a sense of urgency. Starting today means that you're taking control of your life at the earliest possible opportunity.
Staying Fit
The hardest part about staying fit for some people is the process of getting to the gym. If you're dealing with a ten to fifteen-minute commute every time you want to work out, the hassle of traveling can make you want to skip your session. This goes doubly so during the winter when the roads can be dangerous due to snow or ice, therefore, making your gym commute not worth the risk.
At The Apex at CityPlace, we offer a full fitness center with weights, treadmills, cycling machines, and all the other items you'd need to get a full-body workout. The best part is our fitness center is located just a short walk from your front door. That means you no longer need to deal with traffic or dangerous roads. During the summer months, you can get an aquatic workout using our full-length pool. Swimming is one of the most comprehensive workouts you can do because it works every single major muscle group. It's also great for your joints because it's very low impact.
At The Apex, we help you keep your fitness resolutions by making your workout of choice accessible and just as fulfilling as one you'd find at a gym or off-site fitness center.
Help Overland Park Go Green
Resolutions don't necessarily have to be about self-improvement. They can be about improving the world around you, and there are several personal initiatives that you can take that are both easy and eco-friendly. Little things go a long way here in Overland Park.
Recycling is a tried and true method of making sure that we get the most out of our materials and reduce waste, and it's rather simple once you get in the routine. Simply designate recycling bins for paper, plastic, and glass. At any time, you can take your bin down to the recycling center at The Apex to ensure these materials are recycled responsibly.
There are also several measures you can take to conserve energy in your apartment. Using energy-efficient lightbulbs and turning off the lights/electronics in rooms you're not occupying are both great ways to conserve electricity. Every apartment home at The Apex has been built to be energy-efficient to better preserve resources and decrease waste. This includes all lighting and appliances.
Mental Health Resolutions
There's no doubt that 2020 was one of the hardest years we've ever had to endure, which is why focusing on mental health has been brought to the forefront of national attention. Managing stress has now become just as important as staying physically fit, and the team at The Apex is proud to be able to offer a wide array of amenities that enable you to do it.
If your resolution is to relax so that you can stay in a mentally-positive place, we have plenty of options. Our Zen Garden, for instance, is perfect for clearing your mind and centering yourself after a long day's work. We are pet-friendly and feature a Bark Park so that you can hang out with your furry friend. We also feature plenty of services such as dry-cleaning and a 24-hour mini market, which are designed to save you time and effort, therefore, reducing your stress. Here at The Apex, we take relaxation very seriously.
Resolve to Live in Luxury
If you're ready to make some positive changes in 2021, why not start by upgrading to a new apartment home that's packed with modern features and luxurious amenities. The Apex at CityPlace is already improving the lives of several residents in the Overland Park area and we're still growing our vibrant community.
The best way to see how great your next apartment home can be is by checking out our virtual tour or by scheduling an in-person tour. Contact us today to set one up.