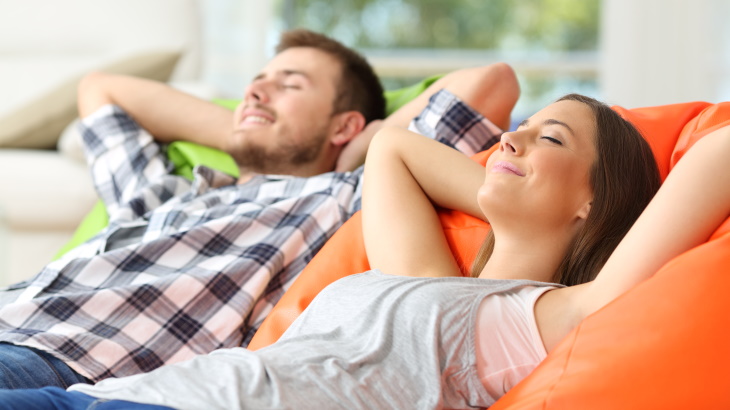 The Top 3 Reasons to Rent in Overland Park, KS
Purchasing a home may seem like a huge personal accomplishment rife with benefits, but it's not all that it's cracked up to be. When you purchase a home, you take on all the responsibility that comes along with it, financial or otherwise. Depending on where you're at in your life with family and career, you may be weighing your options between putting a bid down on a home purchase or considering moving into a luxury apartment. This is a huge decision, one based on many factors that are specific to the person, but we're here to tell you that renting has its own distinct set of advantages compared to purchasing a home. Here are the top three benefits of renting vs. owning.
No Down Payment
The first huge hurdle of the home purchase process is clearing all the preliminary steps of credits checks and getting all your paperwork in order so that a lending institution will finance your home loan. Even with a fantastic credit score and great debt-to-income ratio, that still leaves you on the hook to come up with that first big down payment. The traditional down payment amount is about 20%, which can be a huge financial setback, even on a modest home. You can pay a lower amount on your down payment, however, that usually means you're going to be looking at less than favorable loan terms and monthly PMI (private mortgage insurance) payments. Either way, a home purchase in a place like Overland Park is very costly, especially on the frontend. This is why renting is considered to be so financially advantageous compared to home purchase. It still will require a deposit, but that amount will be nowhere near as high as what you'd need on a home purchase.
No Long-term Commitment & Added Flexibility
Buying a home means that you're going to settle down in one place for a very long time. Depending on the payment structure of your mortgage, you're potentially looking at anywhere between 15 and 30 years before you pay off your home. This makes it one of the biggest financial commitments you'll ever make. This also means that you're tied to that one location for the foreseeable future. If you grow discontent with the home or the neighborhood, there's no easy or quick solution. This is why many individuals prefer renting, as it allows for more flexibility in your living situation without nearly as much of a long-term commitment. One year you can live in the city, the next year you can live in the suburbs of Overland Park, KS. You can even travel from city to city so that you can expand your worldview. The beauty of renting is that it allows you to live where you want in short durations and you never feel locked in.
Amenities, Maintenance, & More
When you purchase a home, you're taking on all the responsibilities of the upkeep. That means shoveling the driveway in the winter and tending to all the landscaping in the summer. If the heat goes out or a major appliance malfunctions – that's going to fall on you to handle. Make no mistake, owning a home is a job. This is yet another area in which renting is advantageous compared to home ownership. When you rent, all the maintenance is taken care of for you. This means never having to worry about another broken appliance or home repair ever again. In addition to that, most modern apartment homes come with a wide range of luxury amenities. This typically includes a pool, full fitness center, and outdoor firepits, just to name a few. Although renting doesn't come with equity, it does provide a hassle-free lifestyle filled with fringe benefits that you can't get with home ownership.
If you're looking for a luxury apartment home in the Overland Park area, we highly recommend taking a tour of The Apex at CityPlace. Our smart-capable apartment homes are some of the most gorgeously designed spaces in the Kansas City area, and we offer a thorough list of services and amenities that includes a full gym, infinity pool, outdoor grilling area, dog park, and so much more.
The best way to see how great your next apartment home can be is by checking out our virtual tour or by scheduling an in-person tour. Contact us today to set one up.