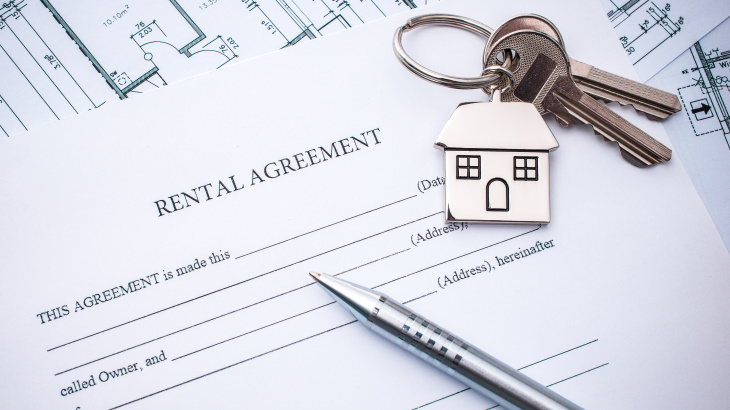 And Why The Apex at CityPlace Has the Best Apartments Near Overland Park
Your basic apartment is okay, but you wish it had a few more extras to make it amazing. If you're tired of your apartment, you might have the urge to upgrade to something a little more opulent. So, how can you be sure it's time to move into luxury apartments? Look at what you're missing by staying in your old apartment, and why The Apex at CityPlace is the only apartment complex that can give you the home you've always wanted.
Find Luxury Apartments That Offer Peace and Quiet
No one enjoys banging on the walls of their apartment to alert neighbors they're being loud and obnoxious. Get rid of your rude neighbors and rent a luxury apartment near Overland Park. Luxury apartments let you relax and enjoy your home without distractions, which means you don't have to worry about your neighbors disturbing quiet nights at home.
The Apex at CityPlace spacious floor plans you can stretch out in. We have one, two, and three-bedroom apartments that are suited for your every need. Looking for something a little more cozy? If you're always on the go, our luxury studio apartments are perfect. Enjoy our incredible amenities and take a moment to yourself in your new apartment, and head out for your next adventure.
Get Space From Your Roommate
You love your roommate, but it's time to upgrade to solo-living. There's nothing better than having everything in your luxury apartment just the way you like it. You never have to share space in the fridge, can keep the thermostat at an ideal temperature, and always have control over the remote.
When you rent a luxury apartment in The Apex at CityPlace, you can have even more control with our smart apartments. You can control your locks, thermostat, and light switches from our exclusive resident app. Which means you can make your home comfortable before you even walk in the door.
Rent Luxury Apartments With an Amazing Property Manager
This year, don't settle for property management that doesn't take care of business. Find luxury apartments near you that keep the property you live on clean and updated. This means complaints and repairs are addressed in a timely manner, and all the amenities on the property are in optimal condition.
Our amenities in The Apex at CityPlace are second to none, and our property is always in pristine condition. Take a walk with your dog to our bark park, workout in our state-of-the-art fitness center, or take a moment to yourself in our Zen garden. However you spend your time in our luxury apartments, you can always be sure it will be spectacular!
Get What You Pay For When You Rent a Luxury Apartment
There are a lot of apartments out there that claim to be luxurious, but when you see the inside, they are less than basic. Don't pay for luxury, if you're not getting it. Your new apartment should feature everything you need to live in comfort and style. Never settle for old appliances and outdated amenities.
Are you over your old kitchen appliances? Come live in the luxury apartments at The Apex at CityPlace. Our floor plans feature full-size refrigerators, modern quartz countertops, and energy-efficient, stainless-steel appliances. Even better, you can spend time in our wine lounge, where you can enjoy your favorite vino and chat with your neighbors.
Live in a Space Where You Can Get Organized
One of the most popular resolutions for the new year is getting organized, but you can't do that when you live in apartments near Overland Park that don't have enough space to organize your valuables. If it feels like you're shoving things in tiny closets, and constantly contending with junk drawers, it's time to upgrade to a luxury apartment that has enough storage space to help keep your home tidy.
Every floor plan at The Apex at CityPlace features large walk-in closets, so you can display and organize your clothing and accessories. That means you never have to worry about switching out your wardrobe every season. As an added perk, you can drop-off and pick up your dry cleaning with a member of our staff. We'll take care of the rest!
Choose Apartments Near Overland Park With Luxurious Extras
We know the little things count at The Apex at CityPlace. That's why you can find remarkable amenities like a digital sports center, lounge areas, a paw spa, and 24-hour mini market. Plus, we never put weight restrictions on your pets.
Our staff is dedicated to providing you with the best service, too. We'll keep your packages safe with parcel lockers, throw complimentary resident events, and always respond to a maintenance request as soon as possible. When you live at The Apex at Cityplace, you know you have a team passionate about luxury living.
Are you finally ready to live in smart apartments you can call home? Then contact The Apex at CityPlace at (913) 396-7822 or reach out to us online. We're open seven days a week, and ready to schedule you a tour of your new luxury apartment!